CARVED GLASS
Carved Glass Showcases Beautiful Custom Designs Carved Deep Into Glass Or Mirror
KRYSTAL GLASS COMPANY
Custom Fine Art Glass by Peter Edward
(954) 973-2998
Carved Glass
Carved glass from Krystal Glass Company beautifies any space with its elegant beauty. Since 1980, we have been the leaders in custom decorative glass carving in South Florida and beyond. We ship to any location.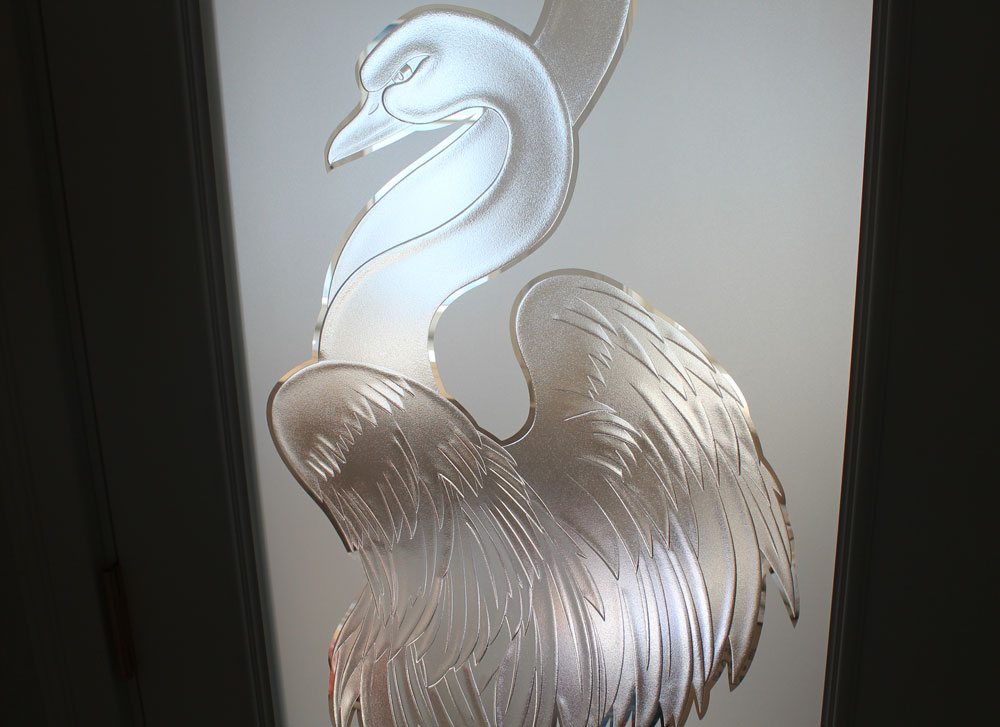 Glass artist Peter Edward can create any custom design. He can also work from your art. Carved glass art is similar to etched glass, but glass carving goes much deeper into the glass. Pete uses a sand carving process for his carved glass, all done by hand, not machine like many other companies. The result is a dramatic three dimensional appearance that offers timeless beauty and invites touch. Have you ever seen a deep glass carving and just had to touch it to see if you could feel the depth of the design? Our art glass is carved from the back so you won't feel it.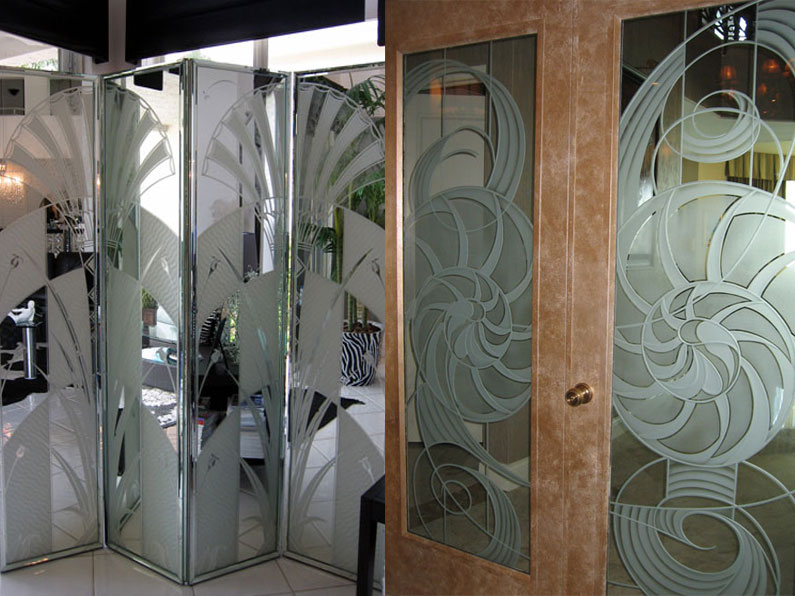 Carved and etched glass is even more spectacular when adding LED lights and using a low iron Starphire or Optiwhite glass that is nearly colorless. Many of the glass carvings you will see here have been illuminated per the clients' specifications.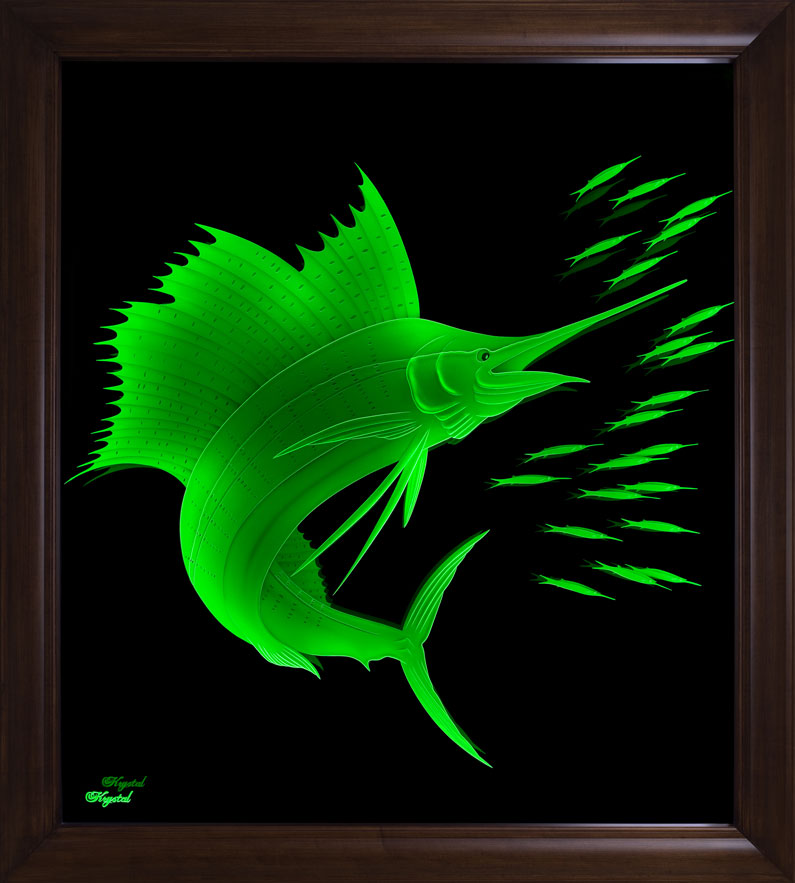 Request a Quote
See Anything You Like?
Carved glass art is stunning when illuminated with LED lights.
Call now to request a quote or schedule an appointment to visit our showroom.
(954) 973-2998
Carved Glass Gallery
The carved glass images below feature several pieces with popular options such as LED lighting, clear or colored paints. Many also feature a combination of glass carving and glass etching.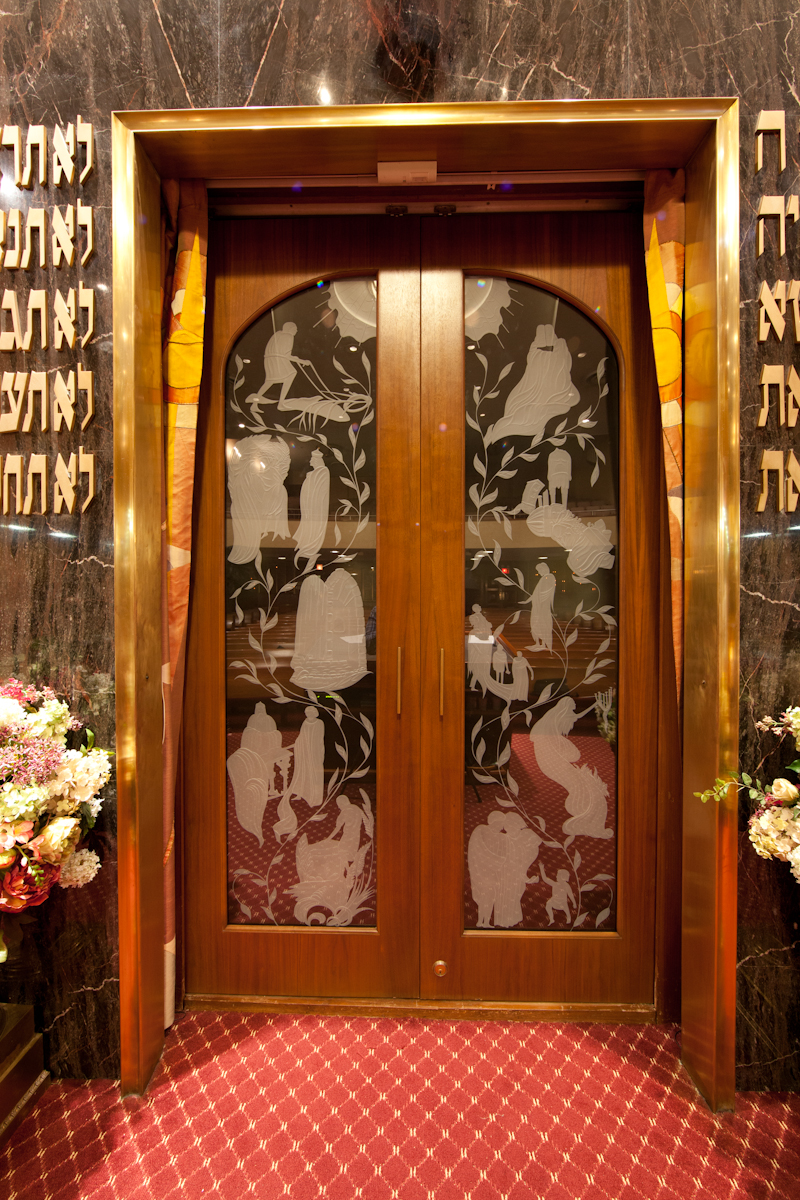 Uses for Glass Carvings
Glass carving is a stunning art glass form for either glass or mirror. Some design ideas are divider screens and partitions, designer glass walls, vanity tops, glass tabletops, decorative mirrors, free standing or wall hung fine art glass pieces and more.
For 35 years, Krystal Glass Company has been well known for outstanding fine art detail in the glass carving process. A combination of carved glass and etched glass techniques are often used for stunning visual detail.
Glass carving is frequently enhanced with other art glass techniques such as antique glass and mirror, clear or colored paints and lacquers, gold or silver leafing. All of these processes are done by hand to ensure quality and create a truly custom piece that cannot be found in stores.
Clients are often surprised to learn that carved glass can be tempered. Glass that is tempered breaks into small squares for safety upon impact similar to car window glass.
The common range of glass thickness used in carved glass art is 1/4″ to 3/4″ or more. The thicker the glass, the deeper the artist can carve creating beautiful detail and relief.
Please see our popular section of Illuminated Glass for pictures of LED lighted etched and carved glass.
Call Now To Request a Quote:
(954) 973-2998
Let's Connect